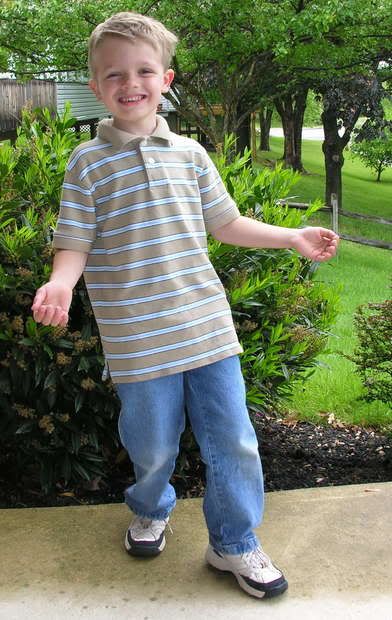 The Kindergarten SAGA continues!! LOL!!!

Next Thursday Mike and Luke "graduate" in full CAP & GOWN from Kindergarten. Well, do you remember how I was "complaining" about them not being able to read and that a few of the other kids got picked all the time to read?

Well...guess what? MICHAEL IS READING at the graduation!!! And better yet...it's the WELCOME speech!! He's OPENING THE CEREMONIES!!

OMG....I (SERIOUSLY) CRIED when I saw the note. I was SO PROUD that he got picked. (This is the same kid that I dragged in clinging to my leg on the first day of Nursery School). THEN, it hit me!! OMG....IS HE READY?? There are some BIG WORDS on that paper.

So, we talked about the fact that he would not have gotten picked if he couldn't do it. We sat down and I explained what he would be doing. Then, I read it over and over and over (and over and over). Then, he wanted to try. I hate to say it but it wasn't good. OMGosh....I was sick to my stomach. I think I'm more nervous than he is.

We read it again. This time I held his finger as we really looked at each word. I hope he's ready. I'm SO NERVOUS for him. Am I crazy?
I just know I won't be able to concentrate the whole day. I'm sure he won't even be thinking about it until about 10 seconds before it's his turn!