I had SO much fun with these Manhattan Papers! They go with just about EVERY project you can imagine! Thanks to Autumn Leaves, Alison and Michelle for allowing me to work with these products.
I used the MANHATTAN papers for all of the projects. In addition, I used:
Autumn Leaves Stamps (New Whimsical Frames by Andrea Victoria)

Fancy Pants Big Board Chipboard - Flourishes

Bare Naked Chipboard by Cosmo Cricket
Butterflies – K&Company
Glitter Glue – Stickles by Ranger
Journaling Tag – Every Jot & Tittle
Ribbon - May Arts
Design Board (for wall hanging) - Junkitz
Paint - Making Memories
Die Cut Flourish - QuicKutz
~DREAM~
Close-up photos of Vanessa's eyes when she was around 2 years old. I've used this photo before but it was just perfect with these papers. I just loved using the rust/orange color to complement the colors in the paper...it really brings out her eyes. The butterflies are just the perfect combination of colors and bling to match.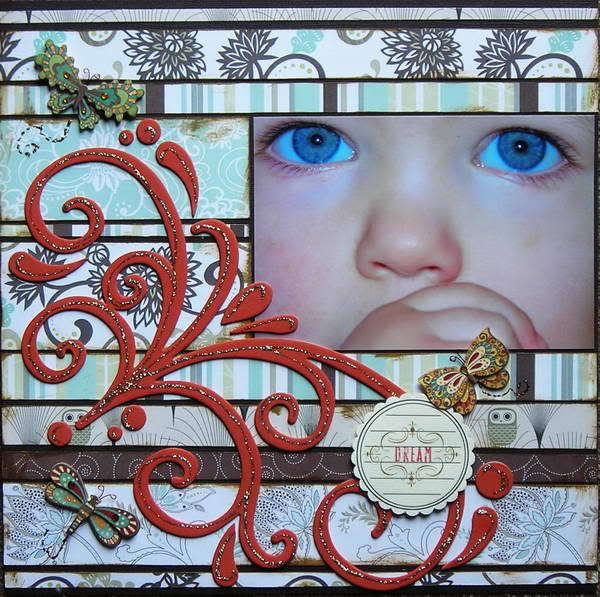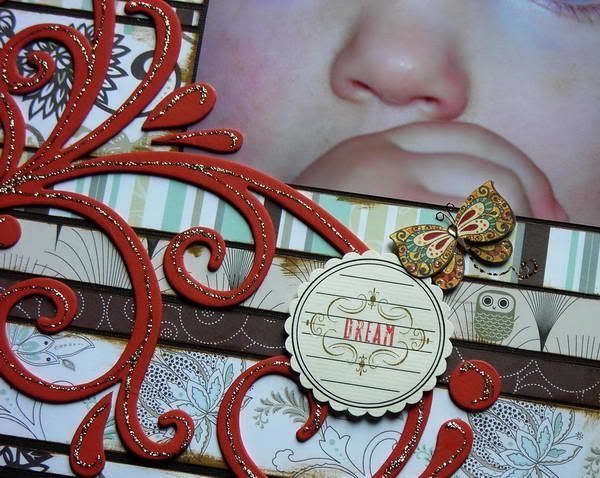 ~School Photos 2007/2008 - Wall Hanging~

I made this wall hanging using the Junkitz 8x8 Design Boards. I had to add extra jump rings to hook them all together. The flourishes are made using a QK die and stickles. I covered the CC chipboard with coordinating patterned paper. The journaling tags are from the NEW! Whimsical frames set. After I stamped them on cardstock, I smudged them with two colors of distressed ink and then added stickles.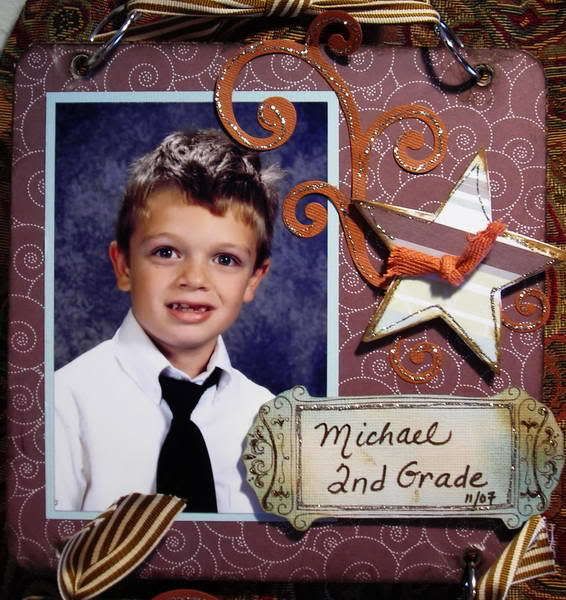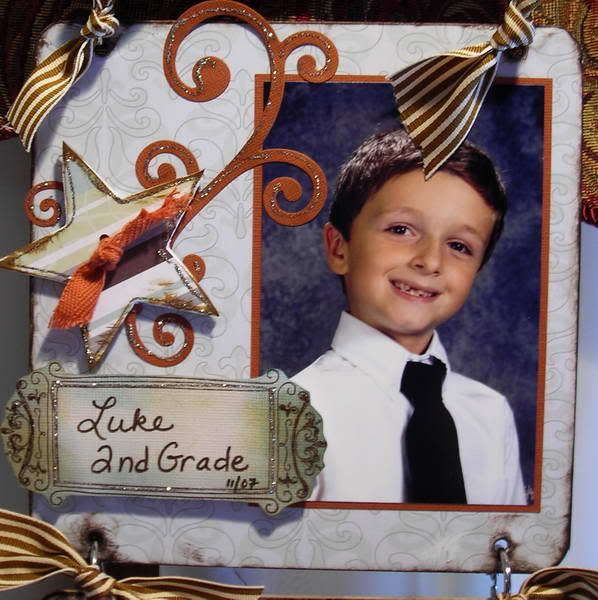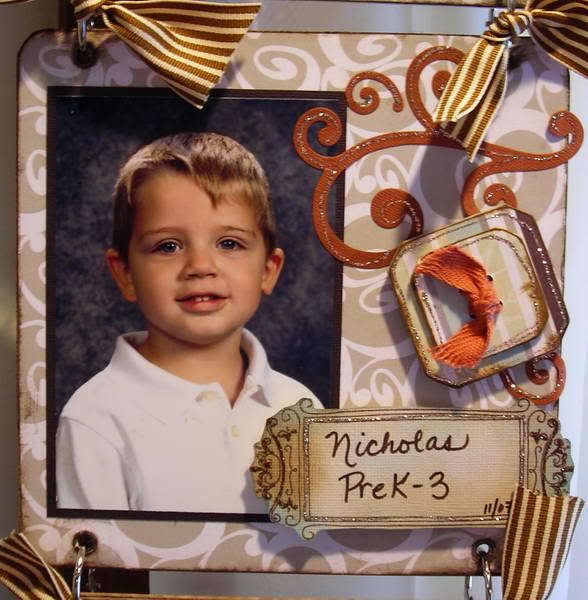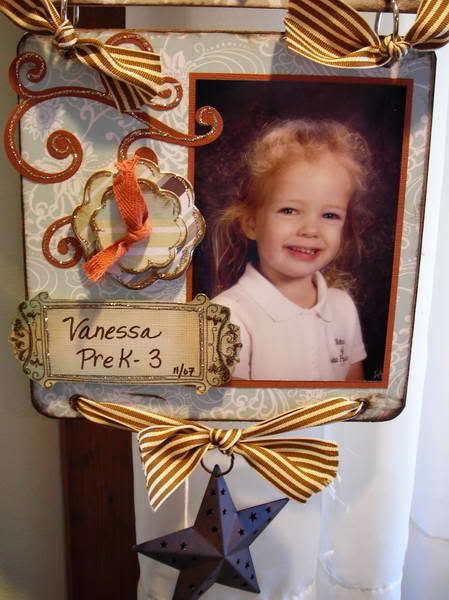 THANK YOU again to Autumn Leaves, Alison and Michelle!!!!