Well....I finally had enough light outside to take pictures of my projects!!! I know that every month I say "This is my favorite kit" but this ONE IS!!!! It's just gorgeous...and I didn't want it to end. The paper was gorgeous and the embellishments and thickers...a perfect match!!
~pure beauty~
I can't get enough of this little face. When I saw this kit I knew these pictures would be perfect. For the letters I used Tattered Rose Crackle paint. Then like 2 or 3 different colors of Distressed Ink to make it "messy". The flower embellishment is two layers of PP cut with the Sizzix "Blazing Sun" die, inked and crumpled. I added an (inked) flower from the kit, a Prima and an MM brad. The brown CS border at the bottom is a Fiskers punch (which I got at Target while looking for the Treading Water punch).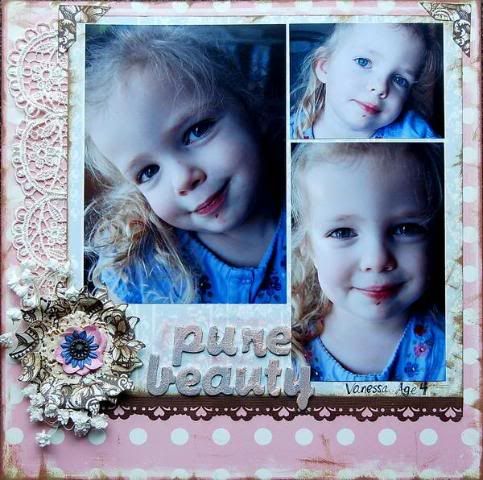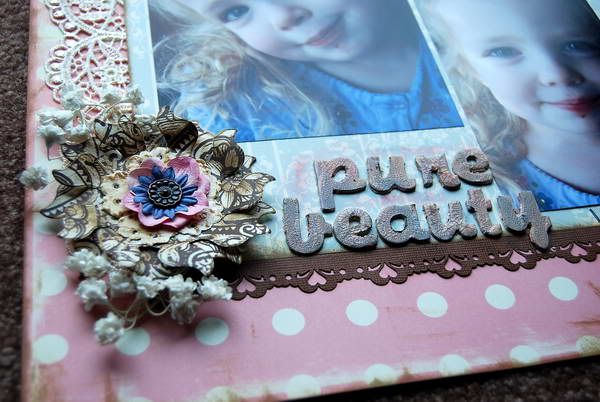 ~nessa~
My girl can pose!! I just love this shot and how her hair is to the side and how you can see the blue in her eyes!I only used one piece of PP here. Then I added the cardstock border (using the SU! border punch). I added LOTS of stickles and Primas. Bling brads are Deja View (Michael's). The journaling block is the backside of a piece of PP in the kit. The stamp is from the March kit.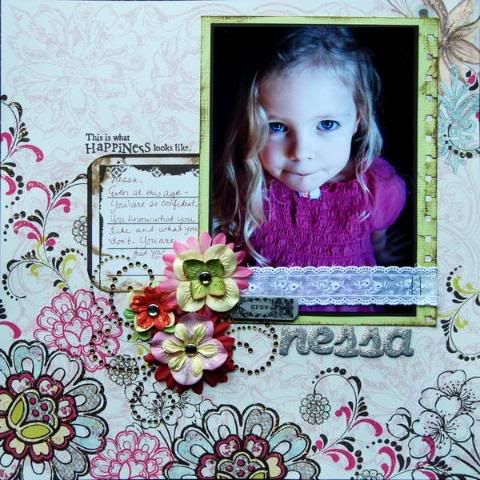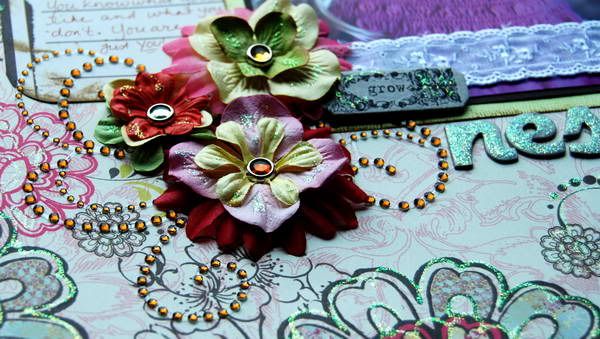 ~10 Things I love about YOU - Mini Album~
Just a fun little mini with current pics of the family unit. I wanted it to be simple so I just used PP and stickles on each inside page. On the cover I used Distressed inks with a Heidi Swapp butterfly mask. I used Peeled Paint crackle paint on the frame, added stickles to the CB letters and about 3 colors of distressed ink on the flower. Wooden button is Deja View (Michaels).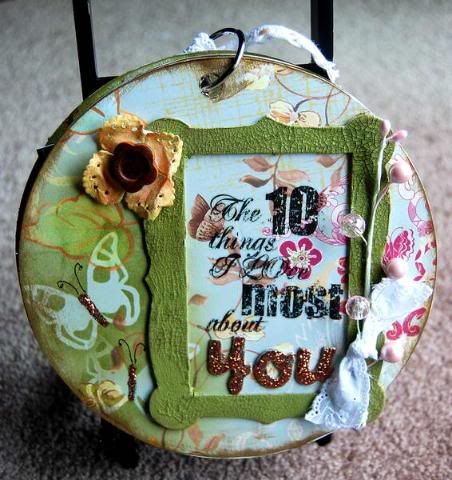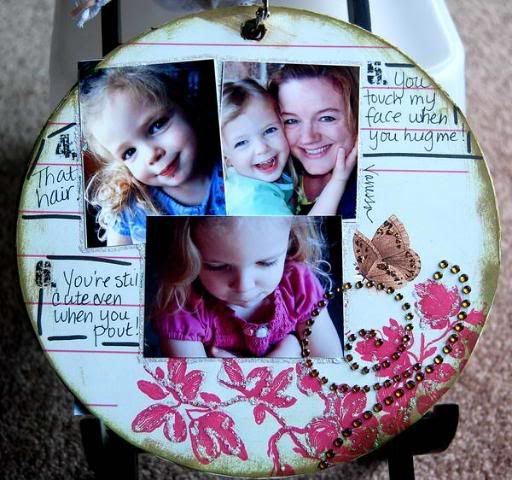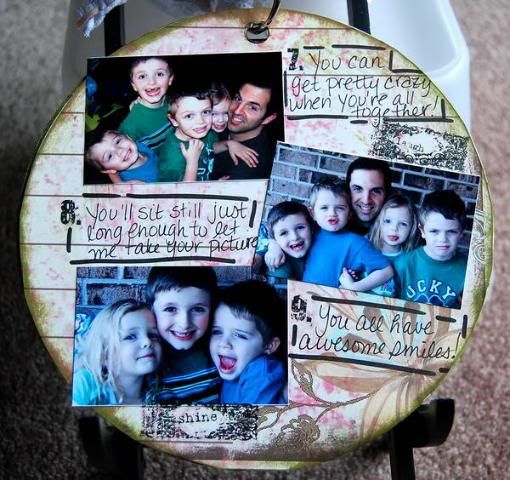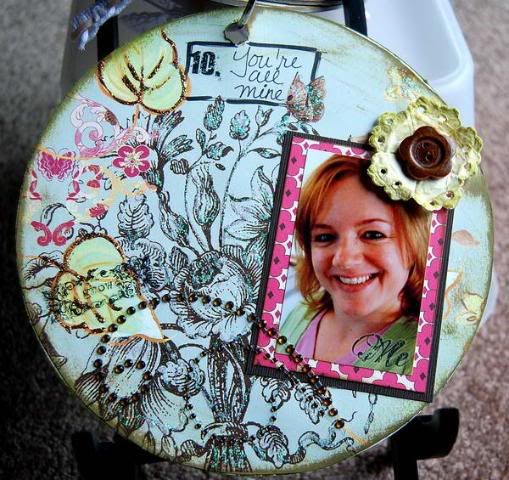 ~Happy Birthday MOM!!!~
My Mom's Bday was on Sunday so this card was perfect timing!! I added the SU! border punch.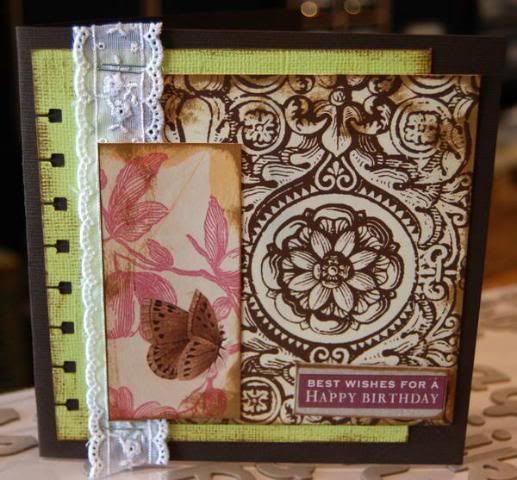 ~Matchbook Mini Album~
This was made from the scraps I had left from the kit. When I sorted everything out, there seemed to be a bunch of equal sized square pieces and one long piece of PP. I thought OH!!! MINI ALBUM. Then the matchbook idea came to mind. (It's really just like the Basic Grey ones they used to make). I stapled the inside pages in and then used my xacto to cut a little notch on the front. I added the bling swirl, rubon and lace trim to the front. I think I'll use it for quotes or just some random pictures. Seriously...it took about 10 minutes!!!