Can you say, YAAAAHOOOO!!!!!! I made the Design Team again at
A Million Memories
. I'm SOOOO excited. The talent this time around was amazing and I am honored to be a part of the team for another term!!!!
~Thank Heaven for Little Girls~
-Mix of MM Noteworthy and Garden Party with a touch of Websters Pages. Handpainted, glittered embellishments.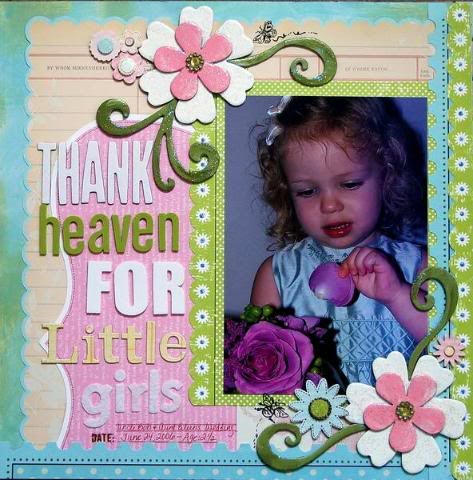 ~Yum-o ~
(like Rachel Ray says it!!)
- New Basic Grey "Sultry", Crackle Painted Title Tag, cute daisy trim and Hot pink MM glittered Letters.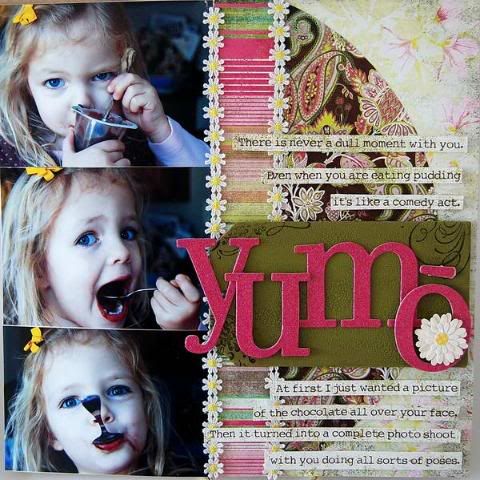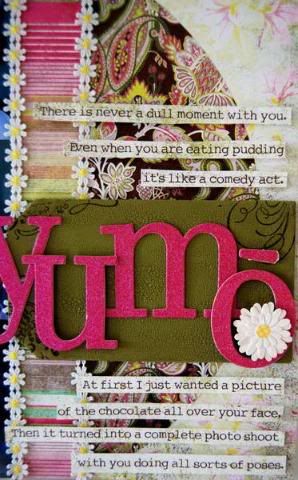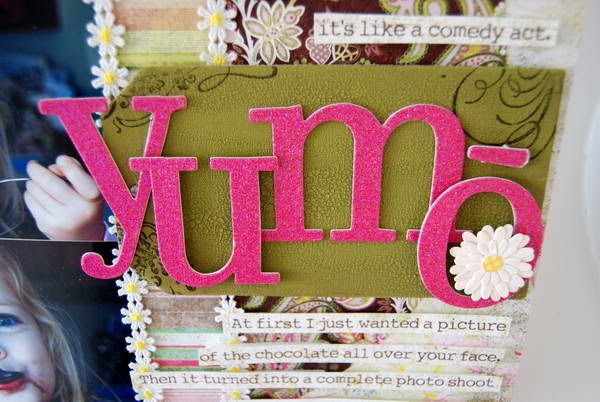 ~Watch Us Grow ~
- Custom made acrylic album (Christine Peneflor RAK), K&Company "Wild Saffron", lots of ink (of course), bling, Hambly, MME, felt, vintage trim, masking, and lots of hand cut embellishments.