OH MY!!! Can I get any LUCKIER???? It's like winning the lottery because I got selected to work with more 7 Gypsies products. And if you know me...they are my NUMBER ONE, ALL-TIME FAVORITE scrapbook manufacturer!!! WOhooooohoooo!!!
Here are my projects with the 7Gypsies Zanzibar collection, Nake Journal and Pizza box. You all know I JUST LOVE 7Gypsies and try to use them on EVERY project I do....so I was excited to be able to use them AGAIN!! THANK YOU 7Gypsies, Alison and Michelle!! It's been a privilege!!!
~I is for INSPIRATION~ Tabbed Mini Album
I just LOVE how this album came out. It was a lot of fun. I used LARGE photos (4 x 8.25) which was the same size as the page. I also cut some of the inside pages shorter and then used two pages and the gaffer tape to make them into a pocket. I used lots of paint and ink for the outside and inside. Like Katie, I added a ton of extra 7G's stuff like the tags, 97% complete stickers, 97% complete stamps (which fit PERFECTLY into the circled-tabs). I also added a bit of fabric strips and ribbon. Oh...and you KNOW I LOVE those doorknobs so I HAD to add one to the cover. I just loved using the naked chipboard shapes. They are very sturdy but not too bulky. For some of the chipboard, I just painted. On the others ("?" and "!") I just smashed them into distressed ink and just let it happen. I love how they turned out.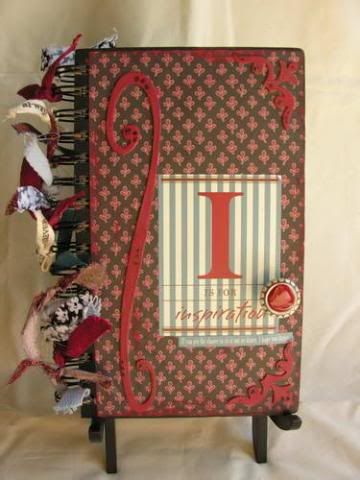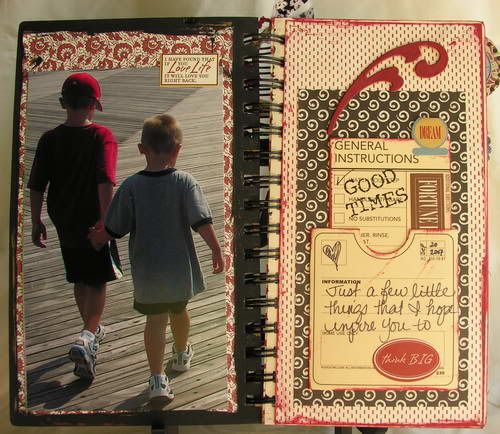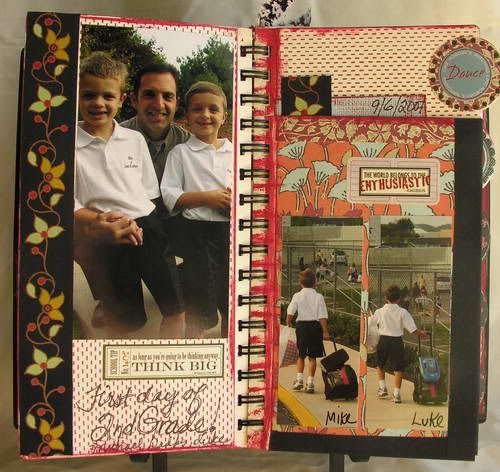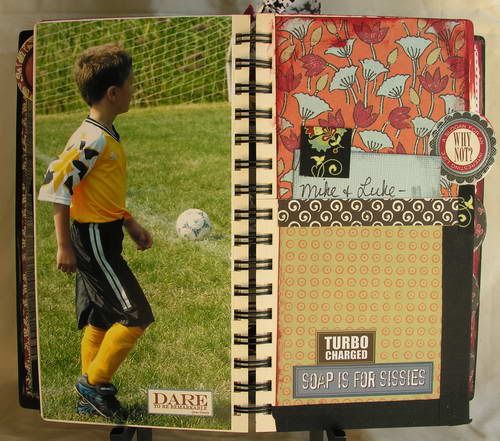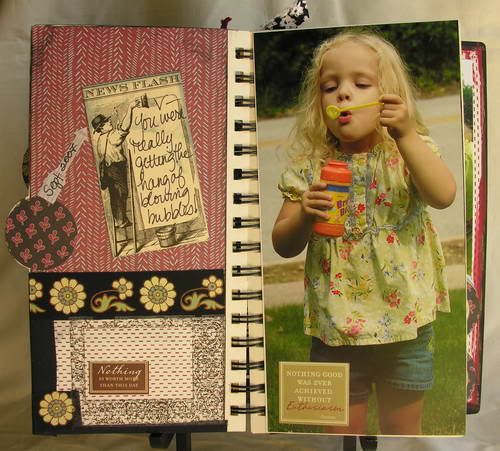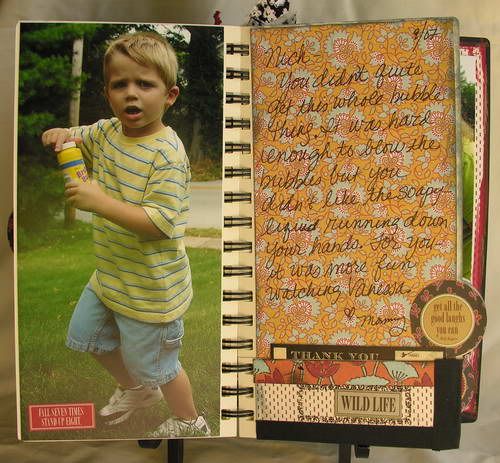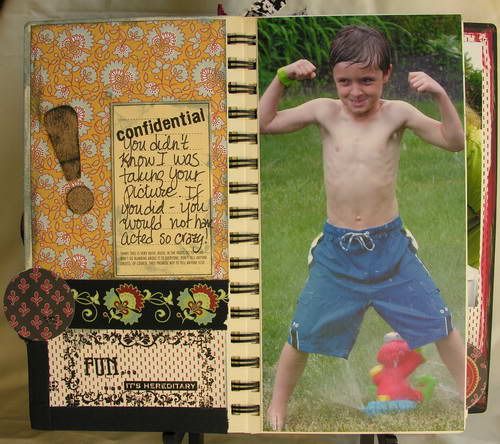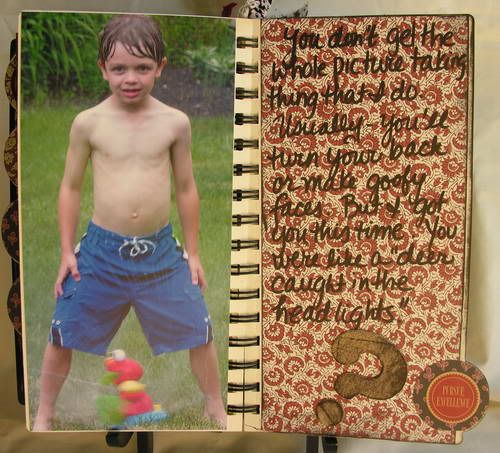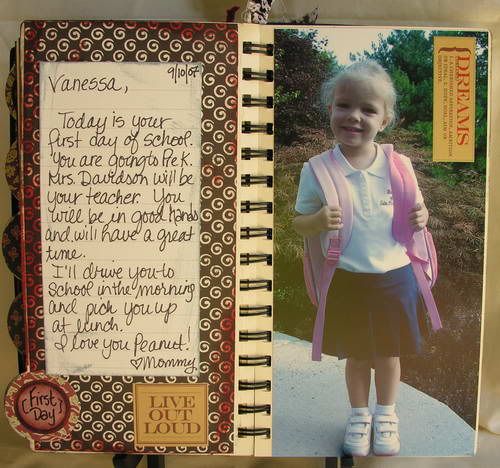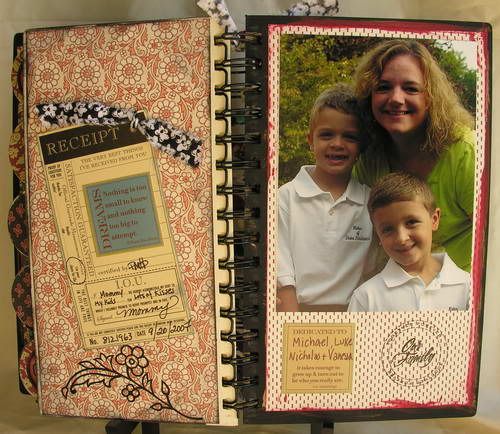 ~PMH - Pizza Box
It was SOOOO easy to cover this pizza box. It comes flat so I added all of the inking and patterned paper first...then folded it and put it together. VERY EASY!! I added the wooden letters (Michael's), paint (MM), distressed ink (Tim Holtz), and 1 1/2" twill (May Arts).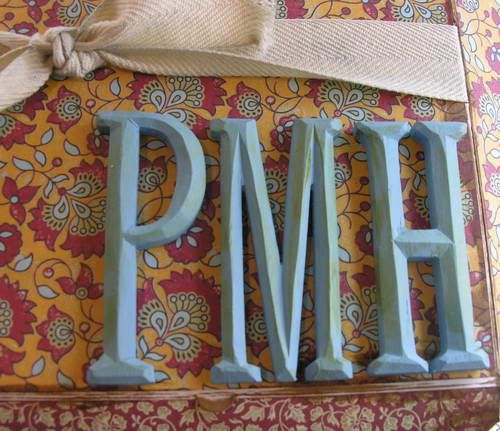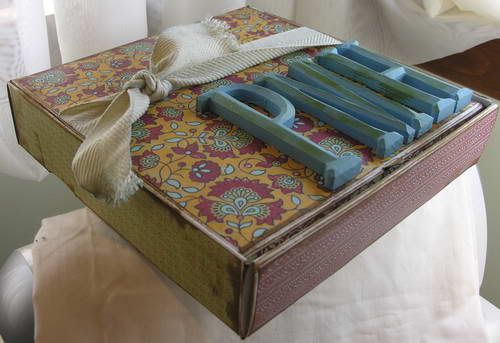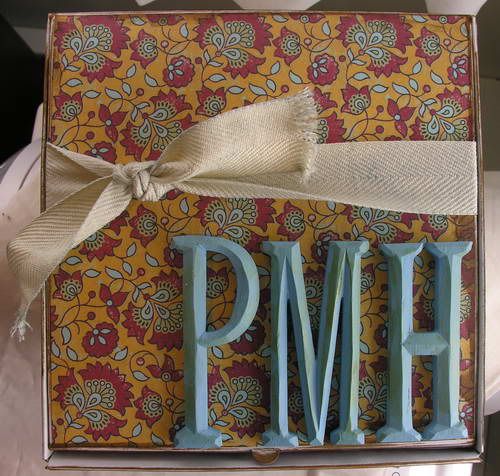 ~Thank You~ A HUGE Thank You
to 7 Gypsies and to Alison and Michelle at A Million Memories for allowing me to work with such awesome products!!!