I had the opportunity to work with these awesome papers from A2Z Essentials. Thanks SO much to A2Z and AMM!!!!
~stylin~

Pic of Vanessa showing off the outfit she selected. I added the Fancy Pants transparency, AC fuzzy thickers, and AC Detailed Embellishments (don't they look like Kimmi made them??)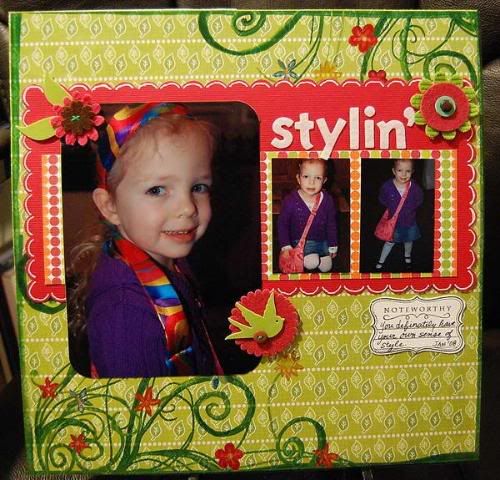 ~Yurtle~
Pic of Michael with his Build-a-Bear Turtle. I know Dr. Seuss spells it Yertle but he wanted it with the "u"...LOL!!! I added the AC rubons, Big Honkin Stickers, and journaling tag from Every Jot & Tittle.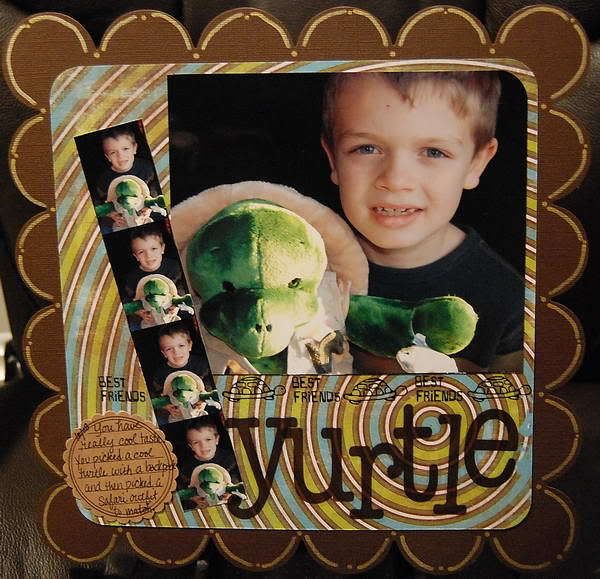 ~Jupiter Justice - saving the universe~
This is totally outside the box for me. I always wanted to do a layout with a picture of a toy. It started out as me just practicing with my new camera. Then, when I got this paper the lightbulb went off!! I added AC Thickers, MAMBI star accents, buttons, and MR Sheer journaling tags.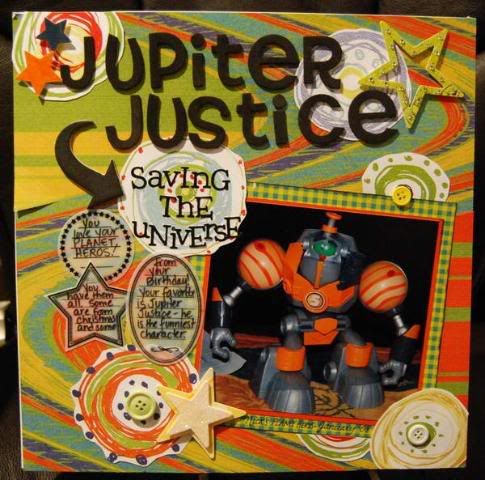 ~Build-a-Bear Mini Album

I made this with the scraps of paper left over from the layouts. I added misc rubons and ribbon. For the journaling I added MR Sheer journaling tags and a Fancy Pants jouraling card. I also found these cool NAME stickers at the crop. They had ALL FOUR KIDS NAMES!!!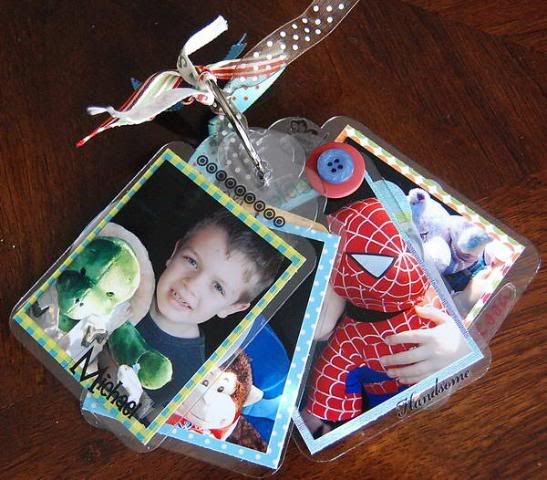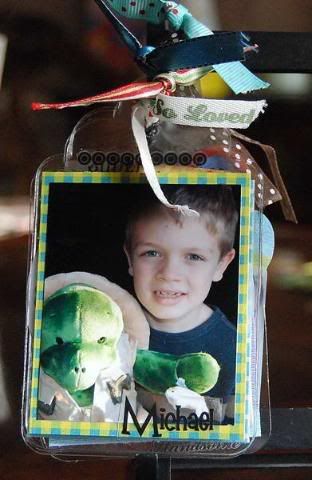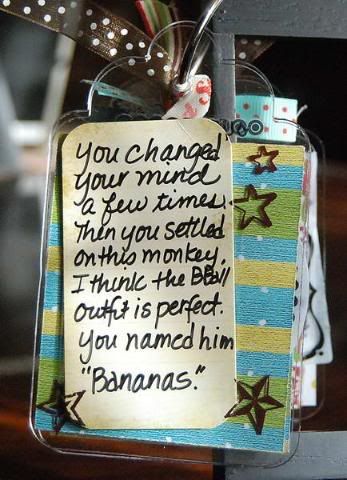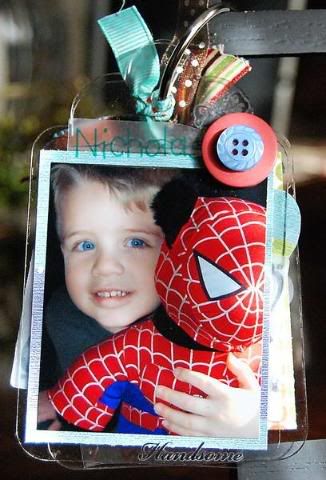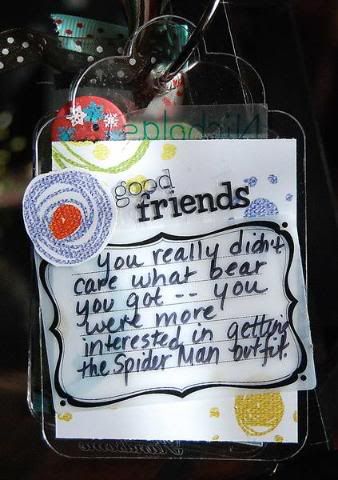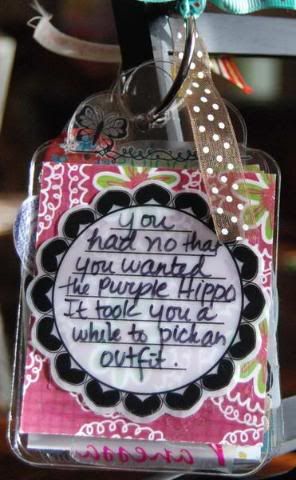 ~Bunch-o-Cards~
You know I LOVE to make cards. This paper was SO much fun to play with. I added some misc rubons and an AC Details Embellishment. (LOVE them)!!