Thank you SO much to Tattered Angels and
A Million Memories
for giving me this awesome products to work with!!
~Atlantic City - Mini Album~
LOTS of stuff going on in this mini album.
It's just a sampling of photos from our recent trip to Atlantic City.
I used a bunch of the screens, and Glimmer Mist (Peach Delight, Honey Dew, and Patina).
I used the large tags that Tim Holtz uses for the inner pages and handmade the cover using my Bind-it-all. I sprayed all of the cards in different colors or color combinations. Some of the color "blead" onto the back so I just worked with it and tore the PP so it would not cover it. Or I just sprayed more mist or used distressed inks.
Patterned Paper is K&Co's new Ancestry line (it's GORGEOUS) and matched the color mist I had perfectly! Tons of Tim Hotlz, 7G's and Autumn Leaves (border) stamps, distressed inks, rubons, SR chipboard butterflies, flowers and bling from Kaiser, journaling spots and shapes from Amy Butler, AdornIT mini alphabet, and MME rubons.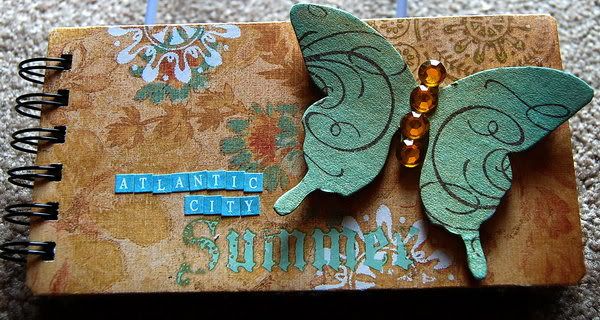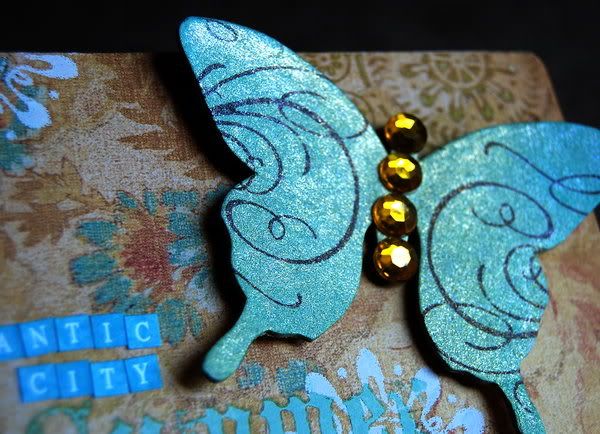 ~Let your light shine~
I had SO much fun with the Tattered Angels Glimmer Mist and Screens!!! (Can you tell)?? I used the butterfly, two flourish screens, and Glimmer Mist (Peach Delight, Honey Dew, and Patina).
I sprayed the background in two colors with the screens in place. I also used some distressed ink to dirty it up even more! I made the photo frame using the Peach Delight and a light spritz of Burnt red.
The butterflies are from Scenic Route and on those I used Sapphire.The journaling shape is Amy Butler with a K&Co rubon. Journaling card is also K&Co. Stamp is Autum Leaves.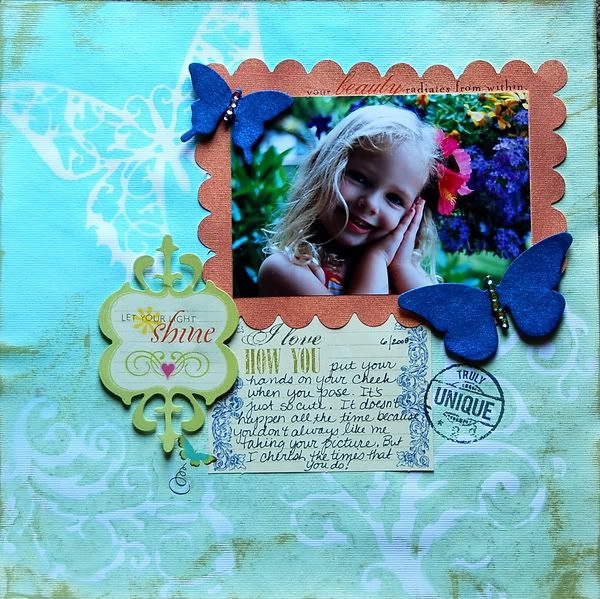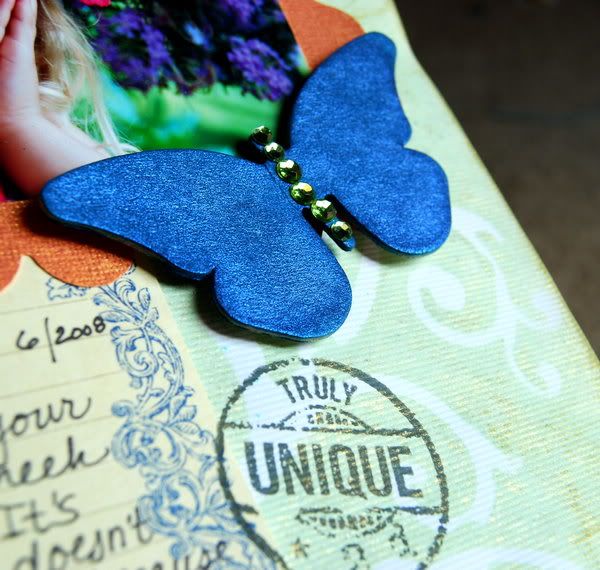 ~Thank You~
Thank you SO much to Tattered Angels and A Million Memories!!!